It's no secret I'm a total girly girl, and things like lipstick make me super giddy. So imagine my surprise when I started to stumble across natural cosmetic products that weren't just ah-mazing but also eco-friendly and non-toxic.
Here are my top 5 must haves this month:
1. Bite Beauty Honey Lip Lacquer 8 hour, waterproof wear from a product that is 99% natural. Its made without the ickys like petrochemicals, triclosan and parabens. The all natural ingredients list does include organic shea butter and food grade colors, so like Bite says, it's beauty that's better for you. The colors are so pretty and perfect for the summer, I can't wait to get my hands on Cardinal. Also a huge plus, the brand is available at Sephora making it super accessible for everyone.
2. Phytokeratine Serum. Perfect to keep your hair shiny, moisturised and split-end free, especially if you're spending a lot of time out in the sun this summer.  Phyto has been creating plant based hair care products for the last 60 years, so you can be sure you won't find any sulphates, phthalates or petrochemicals in this product. Like Bite Beauty, you can also find Phyto products at Sephora.
3. I've always been a big fan of The Body Shop and long time user of their body butters, the Shea Body Butter has been my go to lotion especially in the winter. Now enter Shea Beautifying Oil, a lightweight oil that offers instant hydration and a shimmering finish. This is perfect during the summer to give you that sun-kissed glow. Not to mention, the key ingredients in this product are Community Fair Trade Shea butter, Community Fair Trade marula oil, sweet almond oil and kukul nut oil.
4. Butter London 3 Free Nail Lacquers. Nothing screams summer more than freshly polished nails and tootsies. Seriously, I have polish on my nails 24/7 in the summer, and probably change colors at least once a week. I don't want to have to worry about what's in my polish, thankfully Butter 3 Free Nail Lacquers are non-toxic made without formaldehyde, toulene, DBP or parabens. The colors are all on trend, and with names like "Come to Bed Red" who can resist!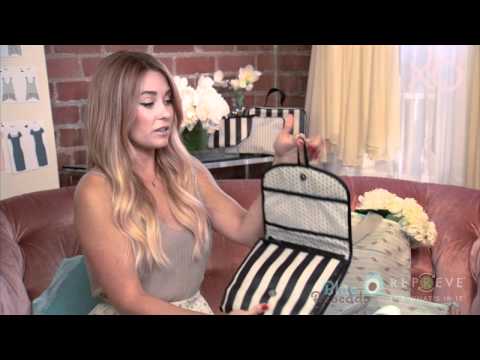 5. Lauren Conrad XO(eco) Collection. I couldn't contain my excitement when I read about this new collection on ecorazzi. I've always been a big Lauren Conrad fan since the Laguna Beach days, and everything she's done since then has been on point. She's teamed up with BlueAvocado and Repreve to create "sustainable lifestyle products for travel, beauty and shopping". The items are really cute and made using Repreve, which is a yarn made of recycled reclaimed used plastic bottles. I personally can't wait to get my hands on the lunch bags, which will make toting my work lunches around eco-chic. The products can be found on Amazon.
Stay tuned, I'll keep you updated on what I think of these products in action!