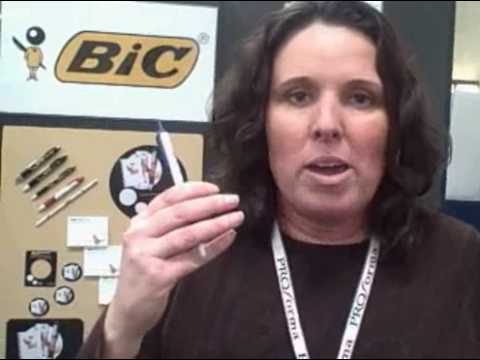 The next time you order pens for your office, consider one of these eco-friendly alternatives:
Bic Ecolutions
These pens aren't the most hardcore of the environmentally friendly pen world, but they are the most widely available. Their page goes into great detail about what they are doing to make it a friendlier product, including using recycled plastics.
Eco-Green Rocket Pen
Besides having the best name for a pen ever, this pen is made from vegetable derived bioplastic.
…And Much More!
Some of the pens on this page are even made from recycled paper.