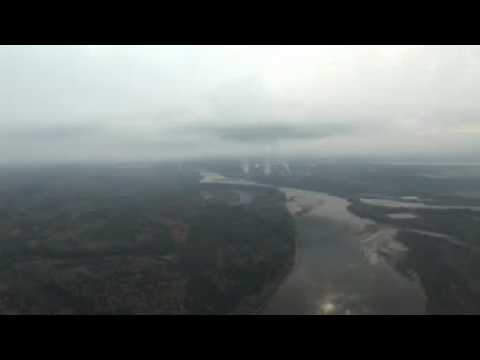 The environmental group ForestEthics scored a recent win on an economic campaign to discourage Fortune 500 companies from using gas for their fleets bought from sources that use gas from the Alberta oilsands, or tar sands. The Gap, Timbaland, Walgreen's, and Levi Strauss have all signed on to the initiative.
Whole Foods and Federal Express were early adopters of the program, which calls on major companies to not use gas that is being sold by companies that get their supplies from the tar sands of Alberta.
Forest Ethics was also one of the companies in a coalition responsible for the Rethink Alberta campaign, an international ad campaign which discourages tourists from visiting Alberta because of the oilsands.
Here's the next question: as a Canadian, do I agree with their actions? I have to say yes. It is true that the oilsands companies are starting to take measures to clean up their operations, but they are only doing so under the threat of losing their largest customer, the United States. In my view any actions they have taken to clean up their operations are  too little, too late, and for the wrong reasons.
Fun stuff: Write a logo for WalMart and SafeWay trucks that shame them for continuing to use oilsands oil.