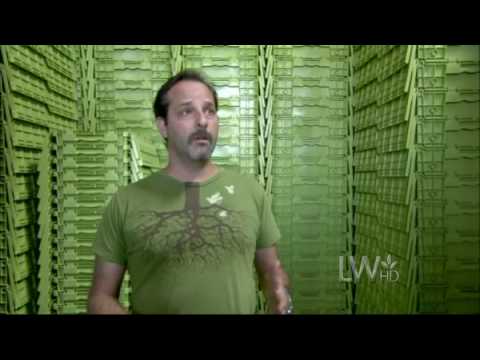 If you're gearing up for a move, you know what a hassle getting and assembling all those cardboard boxes can be… to say nothing of the headaches of trying to get rid of them all afterwards. Reusable moving boxes offer a more convenient alternative while cutting down on waste and doing the planet a favour.
FrogBox rents plastic boxes for both home and business moves. You can order anywhere from 25 to 70+ boxes, plus add-ons like plastic wardrobes, moving dollies and recycled packing paper. The company will drop them off at your old address and pick them up one-to-three weeks later at your new home. They currently offer services across the northern U.S. and major Canadian cities.
Rent-A-Green Box offers a similar service and promotes "zero-waste moving." You can rent 25 to 100 box bundles, which include a variety of sizes, for two weeks at a stretch, with additional weeks for an added fee. They'll drop the boxes off at your old address (and even give a demonstration on the best way to use and stack them) and then pick them up a few weeks later at your new place. Currently they serve only Orange County and Los Angeles Counties, but are looking to expand across the U.S.
Canadian-based GOGOBox rents recyclable plastic boxes for about 29 cents a day. You can book the boxes individually or in kits of 20 to 50 boxes, and they can be rented for one week or as long as 60 days. Currently, they mainly service BC with a couple of outposts in Alberta and Ontario.