With new cars debuting everyday, it's hard to tell them all apart. Cars are being made for so many different reasons; some for fuel economy, some for families, and some for fun. But cars rarely pair these characteristics together to create equally fun and efficient cars.
Nissan's Leaf didn't pair fuel economy and fun together, but with the help of Car and Driver, the EV Leaf was able to achieve track glory. By swapping out tires(supplied by Tirerack) and even removing doors, the C&D team was able to make the Nissan Leaf perform like a Porsche Carrera S. Watch the video for more insight.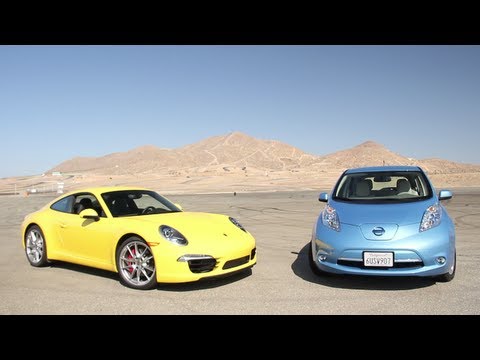 It just goes to show with a little effort, fun can be found in anything!