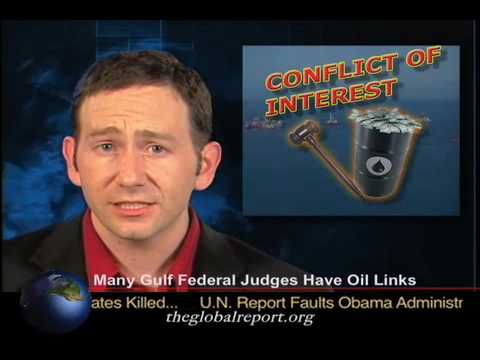 While it may seem like a no brainer, it is worth pointing out today that the federal judge that struck down the moratorium on offshore drilling in the Gulf owned stock in Transocean, the world's largest offshore drilling company and the owner of the Deepwater Horizon oil rig. The judge, Martin Feldman, held as much as $15,000 worth of stock in Transocean as of 2008, and since has acquired stock and other financial instruments in other oil companies and oil industry related companies, including Halliburton.
Feldman was appointed by Ronald Reagan in 1983. If this isn't a case of wolves looking out for the sheep, I don't know what is.
The White House will speed an appeal through the courts in order to overturn this ridiculous and obviously biased decision.