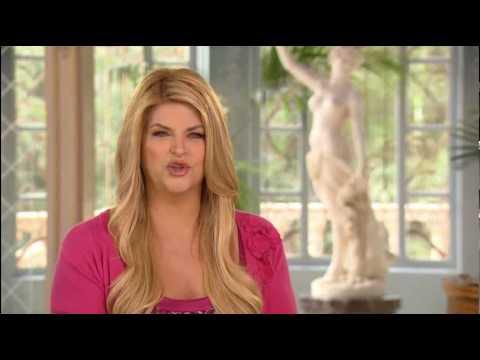 After being a spokesperson for other diet programs in the past, Kirstie Alley struck out on her own early in 2010 to start Organic Liason, Inc. Her new diet company sports the first ever USDA organic certified weight loss product. While it uses the usual supplement/diet program, Alley recently announced on Twitter that she had lost 50 lbs. through her program, and is targeting 25 more.
The program also helps members find local organic products and leverage the power of blogging and social media to help with a weight-loss program. From their YouTube page:
"Organic Liaison has online weight loss tools customized to fit YOUR body. We help you plan organic meals, discover new organic recipes to try and locate organic grocery stores, farmers markets and restaurants near you. With our tools, youll also have the support you need to lose weight and maintain your new body by interacting with other Organic Liaison members through blogging and Kirstie Alleys Phitter™."
A third-party review of the diet is available here.
While weight-loss products are hardly necessary to lose weight, if you are looking for one anyway, you may as well go organic and go for one that works. It isn't much of a stretch to say that Alley likely founded this system after experiencing firsthand the pitfalls of other dieting systems. The educational aspect of it which trains members in buying organic is a hugely important tool for ongoing weight loss on its own.