It was a sunny weekend, and Mr. Tucker was out walking his family's new dog, Big Red.  He had decided to take the young fellow down to the ocean.  Meanwhile, Mrs. Tucker and little Charlie had just come inside from milking Mariah.
'Well, we sure do have enough milk, and thanks to Mariah, we can spare a little for making some delicious yogurt, don't you think?" Mrs. Tucker asked little Charlie, while looking in her fridge at her glass milk jugs that were still full.
"Ooh, yogurt. I just love yogurt, mom, and being able to make it from scratch, how cool is that?" he laughed with a big smile on his face.
She continued after acknowledging her son's comment with a smile, "You know, maybe tomorrow you and I can learn how to make some healthy bread, too, so we can use up some more of Mariah's milk," she said to little Charlie, who was now watching her as she started to prepare her kitchen for their exciting cooking project.
"I think that is a great idea, mom. I just love eating the dough, mmm…. Sure we can't make some bread today?" little Charlie questioned.
"Nope, not today.  You'll see, yogurt does take some time, and I think we shouldn't overdo it," she replied.
"All right, it is nice outside too, and dad said we should all go for a walk later this afternoon with Big Red, so let's make bread tomorrow," he responded.
"Great, it's settled. Charlie, could you please pass me the large steel pot, the one that will go in the oven and on the stove?" she asked.
"Here you go," he said, lifting it up to her to put on the stove.
"Thank you, my little man!  So, let's see, we will need:
A baking thermometer,
8 cups of goat's milk,
½ cup of goat's yogurt that is made with live cultures.  This yogurt will be our 'starter yogurt' so we can grow more good bacteria from it.
¼ cup of maple syrup, if desired.
We could add some ordinary milk powder, but we are trying to eliminate cow's milk for you, my little man, for the time being, so runnier yogurt will be just fine," she said with assurance.
"Sounds good, mom," he said, as he helped her measure out the ingredients on a lower table in order for him to still participate in the preparation for their homemade yogurt.
"Now here is the trick. We have to bring the goats milk almost to a boil, and then decrease the temperature to a range in between 90 -110 degrees Fahrenheit. We will have to maintain this temperature range for about 12 hours once we have added the starter yogurt.  Therefore, we are going to set the convection oven on now to 105 degrees. Once we have the milk almost at a boil, we are going to bring it off the stove and check the temperature within 10 minutes and every 2-3 minutes thereafter 'til it is in our temperature range.  Then we will add the starter yogurt and move it to our convection oven which keeps a steady low temperature and voila, by bedtime tonight we will have homemade yogurt!" she said with anticipation.
She continued, "Of course, we will have it for breakfast and putting it in the fridge will thicken our yogurt up to the perfect consistency."
"Wow, but what happens if we don't maintain the temperature range of 90-110 degrees, mom?" Little Charlie asked curiously.
"Then the good bacteria will die off, and we will be without any new yogurt sadly, but don't worry, ovens these days can keep a constant temperature," she said with a degree of certainty.
"Well, I guess I am the only one going for a walk with dad this afternoon then, mom, as you have told me never ever to leave any elements or appliances on," little Charlie remarked with some cheekiness.
"Fair enough, you little rascal," she said, tickling him out of the kitchen.
For more informative videos on how to make your own homemade yogurt, just got to youtube where you will many find many different versions! Or, check out this site.
To see why you should consider making homemade yogurt, check out the video below: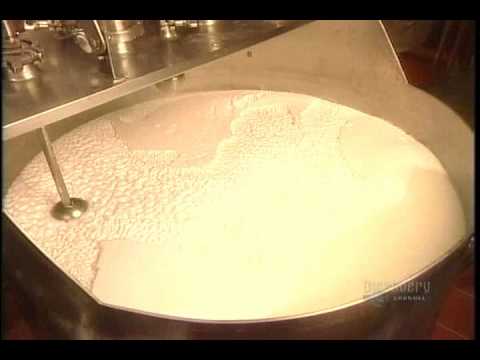 © 2011 Crystal Buchan