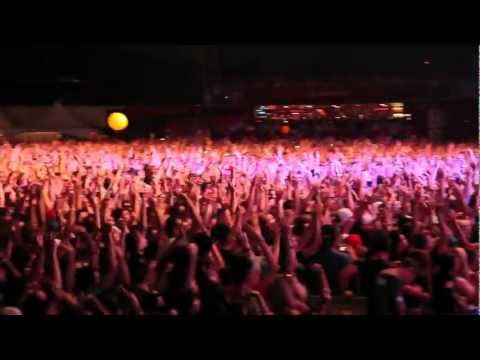 Summer in Montreal doesn't get any better than this weekend! The Osheaga music festival is 3 days of sun, friends and amazing music! Check out the video above, and you'll see it's Canada's answer to festivals like Coachella and Lollapalooza. I'm pretty sure Osheaga will be a staple on the music festival scene for years to come.
I think one of the best parts of the festival is the Sennheiser Green Stage, which is powered using sustainable energy sources like solar panels and wind turbines! The entire festival is pretty cool, held on an island in Montreal you're literally surrounded by nature.
I got to experience this stage first hand at last years festival, and was thoroughly impressed. Most of the festival goers probably didn't even realize how different this stage was from the others, becasue the sound quality was that good!
The festival starts today, actually in about 3 hours I'll be there enjoying this great weekend! Can't wait to see Of Monsters and Men, MGMT and M83 on the Green Stage.
Here's one of my favorites to get your weekend going, and yes be jealous cuz I'll be seeing this live!