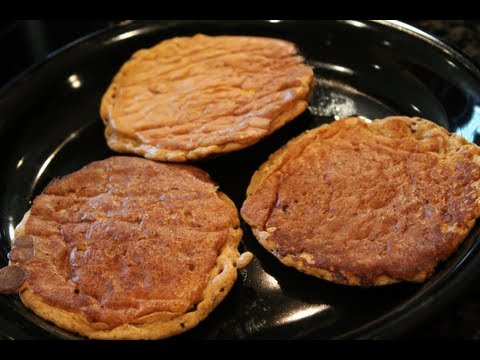 Pancakes are pretty much my favorite breakfast food, but they are hard to make healthy.  I have made them sugar free, vegan, and a zillion different other ways, but with a sweet potato?  This concept is new to me.
Sweet Potato's of course are known to be the best complex carbohydrate you can get anywhere.  Add the protein from the egg whites and you have yourself a complete meal.
I can't wait to try them!