We had the greatest time last night! I've never been to an A List comedy act before. I have seen an amatuer act, which was so horrendous its not worth mentioning. I love good standup though, so, when I saw that Maria Bamford was playing at Cobb's Comedy Club in San Francisco for 2 days (October 17th and 18th) I figured it would be the perfect opportunity to break the ice. Maria Bamford has been a favorite of mine, and my girlfriend, for a long time, and she didn't disappoint at all. She was wonderful, brilliant. She had the full room in stitches for over an hour, and provided one of the more memoral nights of live entertainment I've had in a long time. I even stood in line for her autograph after the show, and I haven't asked for an autograph in 20 years!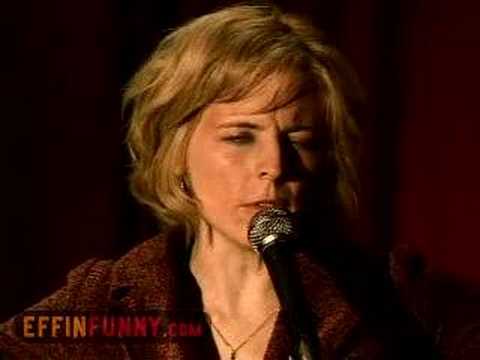 We arrived at Cobb's around 7:30, about a half hour before showtime. The place is clean, with modern, dimly lit decor and friendly staff. Megan was starving, so we got a cheeseburger and garlic fries. She liked the burger a lot, and that's saying something- she kinda considers herself a harsh burger critic. The burger was "juicy and tasty". There's a 2 drink minimum , so, we started with some kinda blue/tropical concoction, then switched to double whiskeys for the remainder of the night. The whiskeys were $16.95 a pop, so, I dunno, maybe you wanna bring a flask, but don't tell them I told you to. We ended up in the balcony, which i was weary of at first, because my eyesights not so good. But, once we got there, i prefered our view much more than on the floor. It felt so intimate! I love how close you are, everybody in the place has a good view and can hear everything, its quite different from many musical shows, where even at a small show you can feel distant.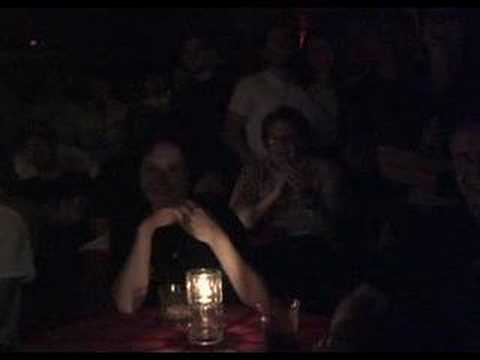 The opening act was Sean Keene, who I guess is local. He was really funny. When he went into a bit about how he doesn't get sports, Megan was holding on for dear life. In talking about Tim Tebow, he said "When he makes football, or whatever he does" just perfectly. The crowd enjoyed him a lot. Like Maria Bamford, he's smart, and his act was witty.
Maria came on a lil before 9 PM, and killed it. Her commentary, often times revolving around her awkwardness, was deep and thoughtful, in the most hysterically absurd delivery. She's a master of voices, doing voiceover jobs on some cartoons, and the speed with which she changes voice and character is amazing. Its like you're watching more one performer, the way she's able to converse with herself.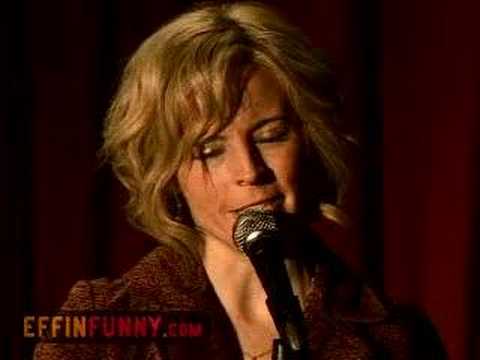 I don't know how much she tailored her act to the San Francisco crowd, but it went over perfectly. She bounced from topics like over-concsious hipsters to excercising emotional intelligence on liquor store cashiers, to being a youth mentor in her neighborhood without telling anybody. It seems the best comics are always somewhat a tortured soul. Mid way through her act, she brought in that she's bi polar. She's also brilliant, and her show was such a treat, there is no way I'm going to miss the next time she's in town. This is a fan club type situation.
Also, just in general, I discovered I love live comedy! Cobb's was great, and they get A list performers, so I'm sure I'll be back, and look forward to checking out some of the other clubs. Checkin' my radar for when Louis CK and Bill Burr come to town!