Why Can't We Sleep In the Dark?
Light Pollution.  It is everywhere, especially in our cities. Our ancestors lived in a dark night environment, but nowadays, those who live in cities tend to be constantly bombarded with brighter and brighter city lights, so much so that the lights we have on can be seen from outer space.  Bright lights affect our sleeping patterns and our circadian rhythm (if you are not sure what that is, click on it as it is pretty darn important!).
These days, many humans on our planet, as well as some animals and plants, are constantly stimulated by manmade lights. Scientists have known humans need a very dark environment to get a good night's sleep to rest our bodies, but how many of us have a hall light on these days?… too many of us.
Ever wonder what the lights of your city look like from outer space?  Here is a YouTube video that shows you what your city looks like. You can check out other cities around the world, too.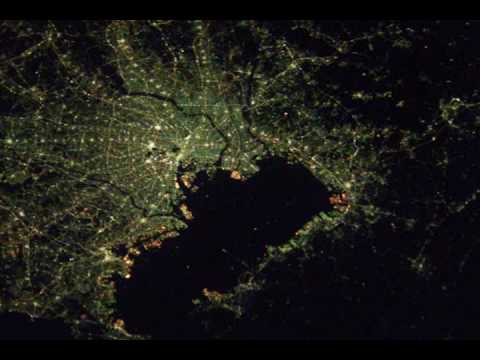 Do you think people feel more secure with a streetlight on, or a house light burning all night?  What do you think are the effects of this seemingly necessary light security we are imposing on ourselves and the world-at-large?
Sadly, with all of the lights on at night, we are one of the first civilizations to lose our strong connection to the starry night sky.  I asked a coworker from New York if he saw the stars at night, and he said he had forgotten about them.
How can we truly be in touch with this world we live in, if we don't see the starry night sky and its grandness, or get a good night's sleep?… I mean, how can we get a good night's sleep with all of this light pollution?  When thinking about how a star-studded night sky feels to me, it is relaxing and very soothing.
Your thoughts?